2019 Dodge Challenger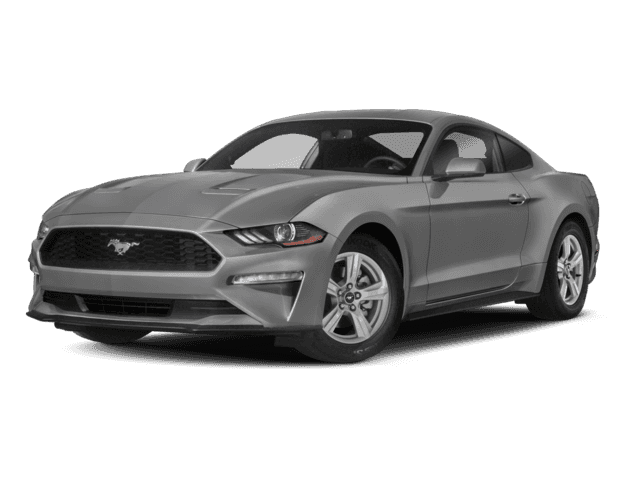 2019 Ford Mustang
2019 Dodge Challenger vs. 2019 Ford Mustang
Available All-Wheel Drive
3.9 Seconds (SRT Hellcat 6.2 Supercharged V8)
4.3 Seconds (GT 5.0 DOHC V8)
It's a battle of the icons – the Dodge Challenger vs. Ford Mustang. In this muscle car match-up, only one vehicle can reign supreme. See how the Dodge Challenger specs stack up against the Mustang in this Dodge vs. Ford comparison. It's clear why the Challenger should be at the top of your list.
Performance Specs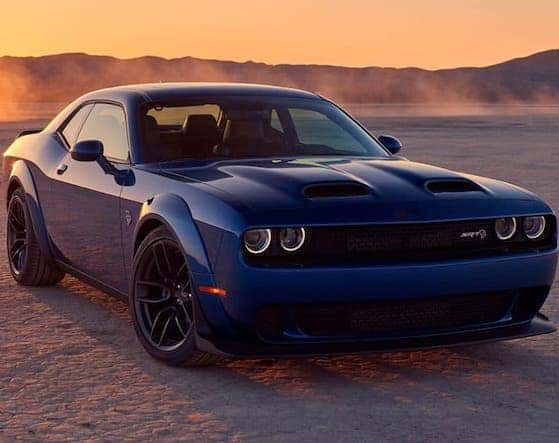 If you are looking for the vehicle that delivers the ultimate in performance on the track or on the streets near West Fargo, the 2019 Dodge Challenger wins hands down. Not only does the Dodge Challenger offer more engine options than the Ford Mustang, but those options are significantly more powerful. The Challenger maxes out at a mind-blowing 717 hp! The maximum offered by the Mustang is just 480 hp. Let's take a look at the 2019 Dodge Challenger vs. Ford Mustang specs when it comes to powertrain choices.
Dodge Challenger Engines:
R/T Automatic 5.7 V8 – 372 hp
R/T Manual 5.7 V8 – 375 hp
R/T Scat Pack 6.4 V8 – 485 hp
SRT Hellcat 6.2 Supercharged V8 – 717 hp
Ford Mustang Engines:
2.3 Turbo 4-Cylinder – 310 hp
GT 5.0 DOHC V8 – 460 hp
BULLITT 5.0 DOHC V8 – 480 hp
Passenger and Cargo Space
Compare the Dodge vs. Ford in terms of space for passengers and cargo, and it is once again the Challenger that comes out on top. The Challenger provides seating for as many as 5 occupants, but the Mustang only seats 4. If you need ample space for hauling belongings, you won't have to worry if you select the Dodge Challenger. It has 16.2 cubic feet of trunk space. However, with the Ford Mustang, you may not have enough room for everything you need. It only offers 13.5 cubic feet of trunk space.
Ergonomic Design
You've seen the Dodge Challenger vs. Ford Mustang in terms of performance and space, but how does each model fare when it comes to design? The Dodge Challenger comes out on top once again after taking a look at the ergonomic design.
It's clear that the cabin of the Challenger was designed with passengers in mind. Here are just a few of the advantages it offers over the Ford Mustang:
Standard heated outside mirrors
Standard center folding armrest for rear passengers
Standard dual-zone air conditioning
Test Drive the Challenger Today
Now that you've compared Dodge vs. Ford, it's time to see the 2019 Dodge Challenger specs in person at Dakota Chrysler Center near Breckenridge. Set up your test drive, or contact us with any questions that you may have. We look forward to showing you what the Challenger has to offer.