How Often Should You Change Your Oil?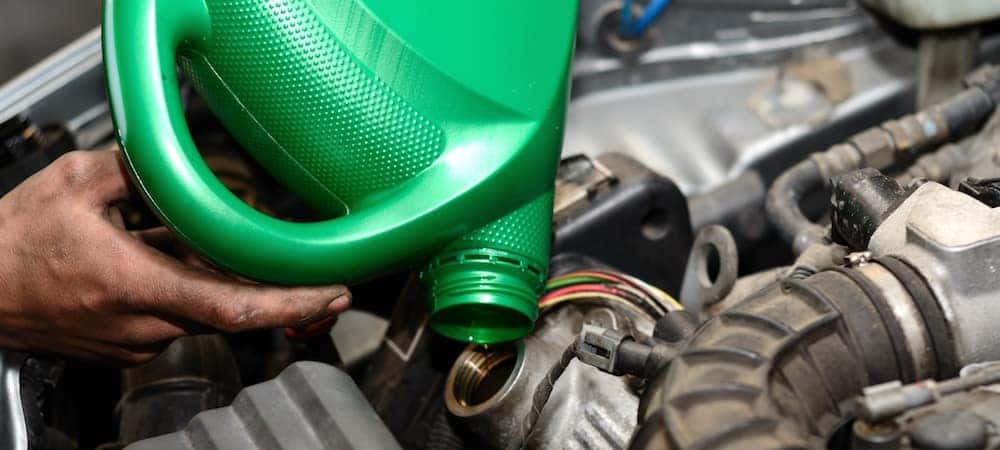 Like many other auto services, oil changes are crucial to the health of your car. So, how often should you change your oil? Experts used to recommend oil changes every 3,000 miles. However, times have changed and developments in oil life and engine technology have given car owners more leeway. Now, many new vehicles require oil changes every 7,500 miles to 10,000 miles. Learn more about oil change frequency below, as well as more tips for maximizing the miles between oil changes.
Oil Change Intervals
Although most manufacturers recommend an oil change every 7,500 to 10,000 miles, some vehicles require oil service sooner. You may need to schedule an oil change more frequently if you use your vehicle for any of the following:
Off-roading
Commercial operations
Towing and hauling
Motorsports
When in doubt, be sure to check your owner's manual or contact Dakota Chrysler Center's service center for assistance.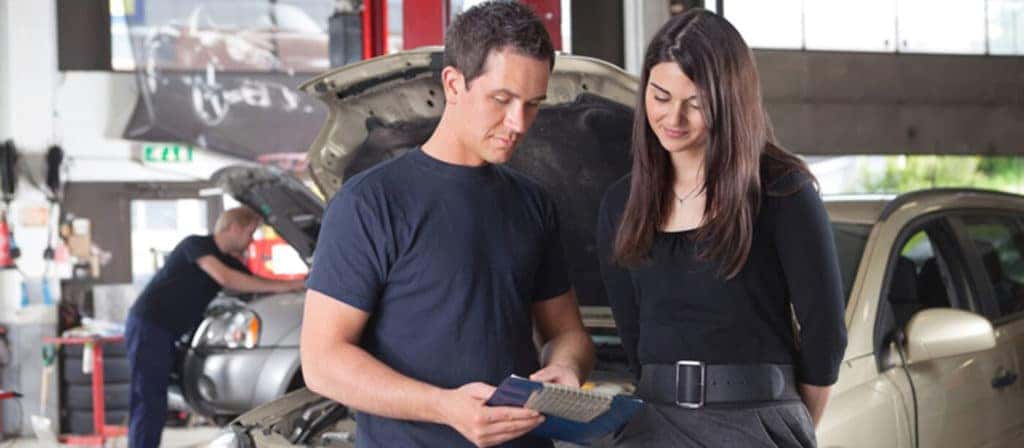 Oil Change Facts
Oil breaks down even if you don't drive your car often. It's a good idea to get an oil replacement at least twice annually.
An oil change typically includes an oil filter replacement. Want to replace the filter yourself? Visit our parts center to find the right filter for your vehicle.
Some vehicles require synthetic oil, so be sure to check your owner's manual if you're doing a DIY oil change.
How Often Should I Check My Car's Oil?
Replacing your car's engine oil is one thing — checking it is another. Check the condition and level of your car's motor oil once a month. As a general rule, if oil is amber in color, it's fine and still relatively new. The more the engine oil breaks down and fills with contaminants, the darker it becomes. If you notice anything strange, such as metal particles coupled with odd engine noises, schedule service at Dakota Chrysler Center!
Rely on the Experts at Dakota Chrysler Center in Wahpeton!
We offer reasonable prices on oil changes, as well as service coupons for routine service, and maintenance tips on various subjects, like how to unlock a stuck steering wheel or alternator maintenance. Contact us with any questions today! While you're here, check out our guide on unlocking your steering wheel, extended warranties, removing the smell of smoke from your upholstery, checking your motor oil, or even how often to rotate your tires.
More Service Tips from Dakota Chrysler Center
Like many other auto services, oil changes are crucial to the health of your car. So, how often should you change your oil? Experts used to recommend oil changes every 3,000 miles. However, times have changed and developments in oil life and engine technology have given car owners more leeway. Now, many new vehicles require…

If you're looking for an oil change in your car near Breckenridge, the team of factory-trained and certified technicians at Dakota Chrysler Center is here to help. At our Chrysler service center, we will replace oil with high-quality motor oil while also taking the time to inspect major vehicle components and systems to make sure…

Tires with uneven tread wear pose a special driving risk – especially in cold weather or off-roading conditions. To prevent dangerous uneven wear and to ensure you get the most from those expensive tires you shelled out for, it's essential to rotate your tires regularly. Schedule Service How often to rotate your tires depends…