How Often Should I Rotate My Tires?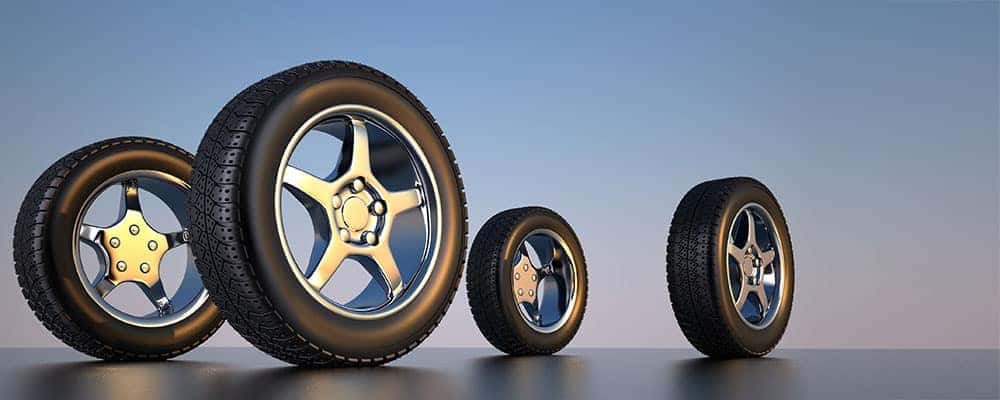 Tires with uneven tread wear pose a special driving risk – especially in cold weather or off-roading conditions. To prevent dangerous uneven wear and to ensure you get the most from those expensive tires you shelled out for, it's essential to rotate your tires regularly.
How often to rotate your tires depends on many factors. If you primarily drive on the street in Wahpeton, you may find that your tires don't need to be rotated as often, while an AWD or off-road vehicle would require more frequent rotations to prevent damage to the AWD or 4X4 units.
As a rule of thumb, the NHTSA (National Highway Traffic Safety Administration) recommends tire rotation every 5,000 miles – roughly every time you change the oil in most new vehicles. The best schedule, however, will be found in your vehicle's owner's manual, which should tell you not only how often you should rotate your tires, but when to change the oil, filter, and other fluids for the safest Breckenridge drive as well.
To learn more or to take advantage of money-saving coupons that help drive down your tire rotation cost, schedule a trip to Dakota Chrysler Center near Fargo today. We'll help you with everything from spark plugs to tire rotations to TPMS lights, we're happy to help! Our team is always ready to help you learn more about your vehicle, including how to check your oil!
Check Out Our Blog For More Helpful Reads
From learning the difference between buying and leasing to tire rotations, our team loves to help our customers! Check out the Dakota Chrysler Center blog for more helpful reads about car maintenance tips, breaking automotive news, and ideas for things to around greater Breckenridge:
The 2019 RAM 2500 is a powerful pickup truck that can handle any tough job! With a maximum towing capacity of 19,780 pounds, this heavy-duty RAM can tow larger equipment and help complete your major job tasks in the Breckenridge area. With two available engine options and the strength to tow thousands of pounds, critics…

Would you like to take visibility on your 2019 Jeep Wrangler to the next level? Jeep Wrangler LED headlights can be equipped for superior nighttime visibility around Breckenridge and West Fargo. While some top-trim Wranglers offer LED lighting, you can always outfit a lower trim with OEM Mopar® LED bulbs. Our parts department makes it simple…

Spanning 34 acres, the Red River Zoo Fargo is home to 89 different animal species from all over the world, including an impressive range of animals from Northern Asia, Northern Europe, and North America. The award-winning zoo is also committed to deep conservation work and educating the community. Check out some of our favorite exhibits…