What Do Tire Numbers Mean?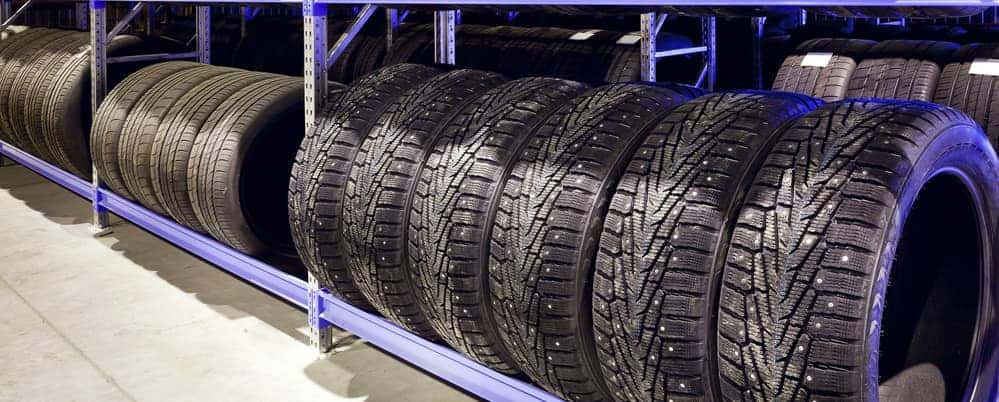 When taking a look at the tires on your car or in a Breckenridge parts shop, you've probably seen the combination of numbers and letters on the sidewall. Many of our customers in and around West Fargo ask us, "What do tire numbers mean?" This code indicates tire size, type, and purpose! Whether you need a new set of new tires or if you're simply wondering, "what do the numbers on tires mean," then let the team at Dakota Chrysler Center help you find out!
Decoding What Tire Numbers Mean
Your tire code tells your the size, load index, speed rating, and type of tire your vehicle uses. Take this code for example: P215/65R15 95H While it may seem like a random assembly of numbers and letters, each section of code represents a piece of information to correctly identify the type of tire you're using.
The "P" stands for "P-Metric tire," meaning that it is intended for use with passenger vehicles. If your tire prefix is "LT," then it's intended for "light truck" use. If the tire does not use a prefix, then it is a European style tire, or Euro-Metric tire, which have different load capacities. Following the prefix is your tire section width. In reference to the example code above, "215" represents tire width in millimeters from sidewall to sidewall. So in our example, the width of this tire is 215 millimeters.
Next up is the aspect ratio, which is "65" in our sample tire code. A tire's aspect ratio is the height of the tire's sidewall from the inside to the outside. In our example, this tire has an aspect ratio where its height is equal to 65% of the tire's width. The bigger the aspect ratio, the taller the sidewall.
The "R" indicates the tire's construction, with "R" representing that it's a radial-ply, or simply "radial tire." A vast majority of all modern tires are radial tires, so it's almost guaranteed that your vehicle uses them.
"15" is the wheel diameter that the tire fits on. In the case of our example, the corresponding wheels would be 15 inches in diameter. The final portion of your tire code is the load index and speed rating.
In our example, the load index is "95H." The load index number indicates how much weight the tire can support when it's properly inflated, and can range from 75-105 for passenger vehicles.
"H" represents the speed rating, which indicates how fast it can rotate when at the load index. This rating is ranked from A-Z. Our example has an "H" rating, allowing it to safely achieve maximum speed of 130 mph.
Turn to Dakota Chrysler Center For All Your Maintenance Needs
Whether you're looking for an oil change, tire rotation, or new MOPAR® OEM part, our team is always willing to lend a hand. Contact us online today to ask any questions, or schedule service online to get a new set of tires!
<div class="well"><h2 class="text-center">Learn More With Dakota Chrysler Center</h2>
Like many other auto services, oil changes are crucial to the health of your car. So, how often should you change your oil? Experts used to recommend oil changes every 3,000 miles. However, times have changed and developments in oil life and engine technology have given car owners more leeway. Now, many new vehicles require…

If you're looking for an oil change in your car near Breckenridge, the team of factory-trained and certified technicians at Dakota Chrysler Center is here to help. At our Chrysler service center, we will replace oil with high-quality motor oil while also taking the time to inspect major vehicle components and systems to make sure…

Tires with uneven tread wear pose a special driving risk – especially in cold weather or off-roading conditions. To prevent dangerous uneven wear and to ensure you get the most from those expensive tires you shelled out for, it's essential to rotate your tires regularly. Schedule Service How often to rotate your tires depends…