What Is Antifreeze and How Does it Work?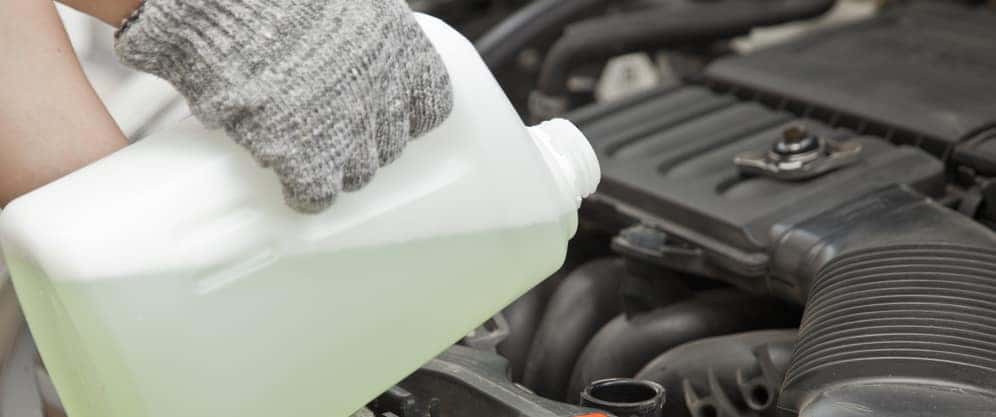 While many drivers are at least familiar with antifreeze, not everyone knows what antifreeze is used for. If you've ever wondered what antifreeze does in your car, then you've come to the right place! Learn more about the ins and outs of antifreeze, follow along with Dakota Chrysler Center as we review:
What is Antifreeze?
How Does Antifreeze Work?
Why is Antifreeze Important?
What Is Antifreeze?
A question our service team near West Fargo is often asked is, "is antifreeze coolant?" In a sense, yes it is! While the name may imply that it keeps your car warm, antifreeze regulates your engine's temperature while you drive Breckenridge roads.  Antifreeze is typically made from ethylene glycol or propylene glycol. Antifreeze is typically green, pink, or orange depending on its specific properties. While most vehicles take green antifreeze, be sure to purchase the proper color antifreeze for you vehicle type by checking the recommendation in your owner's manual.
How Does Antifreeze Work?

Antifreeze is stored in your car's radiator and is connected by a reservoir in your engine bay. Antifreeze is then circulated throughout your engine by your water pump, allowing it to carry combustion-generated heat away from your engine. The now-hot coolant is circulated back to your radiator, where it is air-cooled to remove excess leftover heat is removed. That cycle is then repeated to keep your engine running at the proper temperature.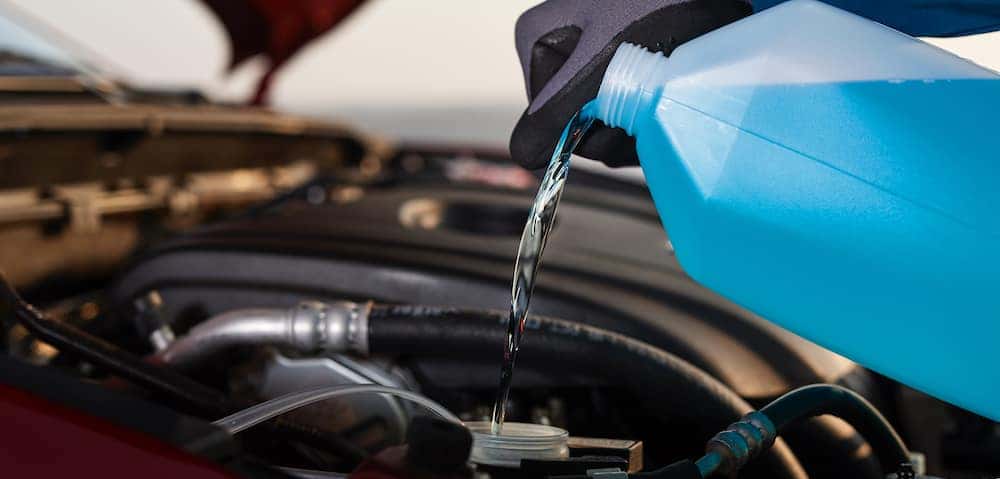 Why is Antifreeze Important?
Antifreeze is formulated to act against overheating and to prevent your coolant from freezing in below-zero temperatures. If your engine runs without any coolant, you risk serious damage to these critical parts:
Head Gasket
Engine Cylinders
Water Pump
Connector Rods
If you notice your hood is too hot to touch, or there's steam coming out from under your hood, you should schedule a service at our service center near West Fargo.
Visit the Dakota Chrysler Center Service Department to Learn More
If your Chrysler, Dodge, Jeep, or RAM is overheating, contact us or schedule an appointment with our service department immediately. Our factory-trained service specialists will help ensure your car, crossover, or SUV is running smoothly on the streets of Fargo.
Learn More With Dakota Chrysler Center
The 2019 RAM 2500 is a powerful pickup truck that can handle any tough job! With a maximum towing capacity of 19,780 pounds, this heavy-duty RAM can tow larger equipment and help complete your major job tasks in the Breckenridge area. With two available engine options and the strength to tow thousands of pounds, critics…

Would you like to take visibility on your 2019 Jeep Wrangler to the next level? Jeep Wrangler LED headlights can be equipped for superior nighttime visibility around Breckenridge and West Fargo. While some top-trim Wranglers offer LED lighting, you can always outfit a lower trim with OEM Mopar® LED bulbs. Our parts department makes it simple…

Spanning 34 acres, the Red River Zoo Fargo is home to 89 different animal species from all over the world, including an impressive range of animals from Northern Asia, Northern Europe, and North America. The award-winning zoo is also committed to deep conservation work and educating the community. Check out some of our favorite exhibits…